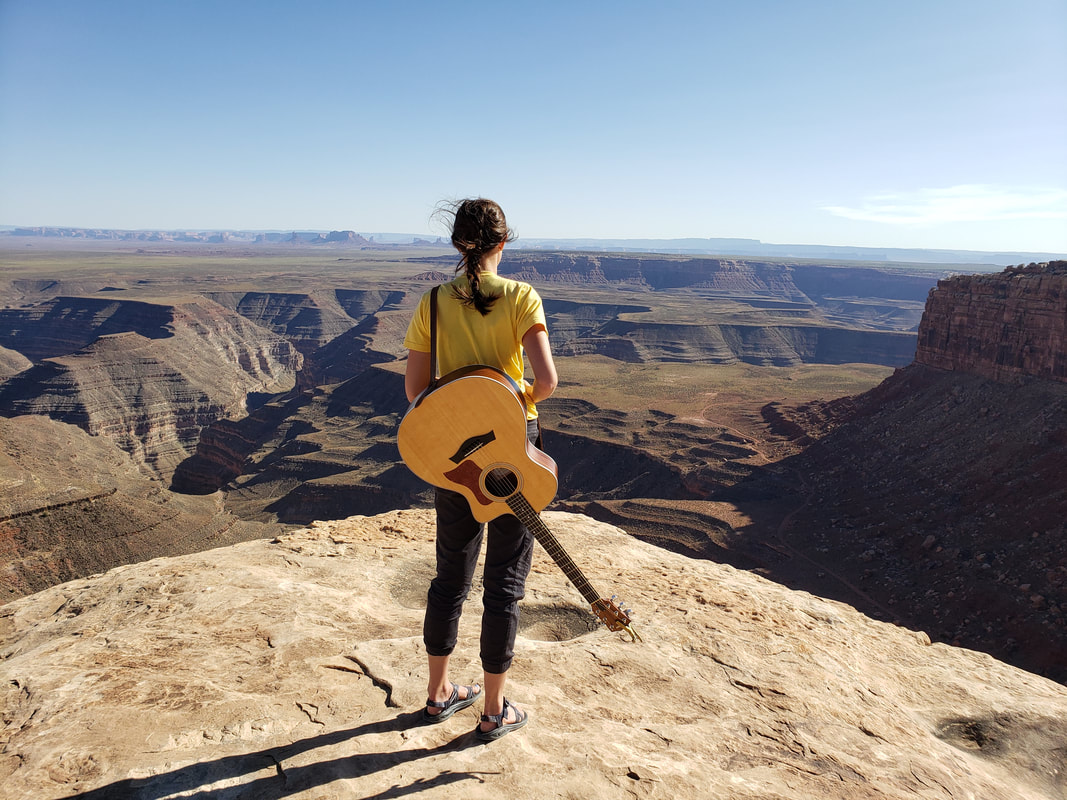 "Because Your lovingkindness is better than life, My lips shall praise You. Thus I will bless You while I live; I will lift up my hands in Your name." Psalm 63:3-4
Announcements
On Tuesdays this fall, likely starting on 9/28, we will be doing an 11-week Story-Formed Life course led by Rhett Barbour.  This will be 2 hours each week and will likely start at 7 or 8pm.  We are looking for a group of 12-20 people committed to being at the class.  Please let Nathan know if you plan to attend.  
The Discipleship House Fall Retreat will likely be Friday through Sunday, 10/22-24, at Camp Northward in Pendleton County.  We will probably be studying Union With Christ by Sinclair Ferguson.
Please welcome Karleigh Prater as the new Discipleship House intern! 
WORSHIP LYRICS FOR 9/20/21
Run to the Father – Cody Carnes
[Verse 1]
I've carried a burden for too long on my own
I wasn't created to bear it alone
I hear Your invitation to let it all go
I see it now, I'm laying it down
And I know that I need You
[Chorus]
I run to the Father, I fall into grace
I'm done with the hiding, no reason to wait
My heart needs a surgeon, my soul needs a friend
So I'll run to the Father again and again and again and again
Oh-oh, oh-oh, oh-oh
[Verse 2]
You saw my condition, had a plan from the start
Your Son for redemption, the price for my heart
And I don't have a context for that kind of love
I don't understand, I can't comprehend
All I know is I need You
[Chorus]
[Bridge]
My heart has been in Your sights
Long before my first breath
Running into Your arms
Is running to life from death
And I feel this rush deep in my chest
Your mercy is calling out
Just as I am You pull me in
And I know I need You now
[Chorus]
Echo Holy – Red Rocks Worship
[Verse 1]
Gathered at the highest throne
Welcomed by a melody
An anthem I have always known
A song that's always been in me
[Pre-Chorus]
All glory and honor
Dominion and power
To You
[Chorus]
A million angels fall
Face down on the floor
All to echo, "Holy is the Lord"
My heart can't help but sing
With all of Heaven roar
Forever echo, "Holy is the Lord"
Oh-oh, oh-oh
Forever echo, "Holy is the Lord"
[Verse 2]
Memorized by every heart
Written in eternity
Every lifted voice a part
Joining in the symphony
[Pre-Chorus]
All glory and honor
Dominion and power
To You, oh-oh-oh
All wisdom and wondеr
Belong to no other
But You, yeah
[Chorus]
A million angеls fall
Face down on the floor
All to echo, "Holy is the Lord"
My heart can't help but sing
With all of Heaven roar
Forever echo, "Holy is the Lord"
Oh-oh, oh-oh
Forever echo, "Holy is the Lord"
[Verse 3]
Standing at the end of time
There before the throne of grace
Majesty before my eyes
Let it take my breath away
[Chorus]
A million angels fall
Face down on the floor
All to echo, "Holy is the Lord"
My heart can't help but sing
With all of Heaven roar
Forever echo holy is the Lord
[Repeat]
Living Hope – Phil Wickham
[Verse 1]
How great the chasm that lay between us
How high the mountain I could not climb
In desperation, I turned to heaven
And spoke Your name into the night
Then through the darkness, Your loving-kindness
Tore through the shadows of my soul
The work is finished, the end is written
Jesus Christ, my living hope
[Verse 2]
Who could imagine so great a mercy
What heart could fathom such boundless grace
The God of ages stepped down from glory
To wear my sin and bear my shame
The cross has spoken, I am forgiven
The King of kings calls me His own
Beautiful Savior, I'm Yours forever
Jesus Christ, my living hope
[Chorus]
Hallelujah, praise the One who set me free
Hallelujah, death has lost its grip on me
You have broken every chain
There's salvation in Your name
Jesus Christ, my living hope
[Verse 3]
Then came the morning that sealed the promise
Your buried body began to breathe
Out of the silence, the Roaring Lion
Declared the grave has no claim on me
[Chorus]
[Outro]
Jesus Christ, my living hope
Oh God, You are my living hope
Spirit Break Out – Kim Walker Smith
Our Father, all of Heaven roars Your name
Sing louder, let this place erupt with praise
Can you hear it, the sound of Heaven touching Earth
The sound of Heaven touching Earth
[Chorus]
Spirit break out
Break our walls down
Spirit break out
Heaven come down
King Jesus You're the name we're lifting high
Your glory shaking up the earth and skies
Revival we want to see Your kingdom here
We want to see Your kingdom here
[Chorus]
God, You're So Good – Passion
[Verse 1]
Amazing love
That welcomes me
The kindness of mercy
That bought with blood, wholeheartedly
My soul undeserving
[Chorus]
God, You're so good
God, You're so good
God, You're so good
You're so good to me
[Verse 2]
Behold the cross
Age to age
And hour by hour
The dead are raised, the sinner saved
The work of Your power
[Chorus X2]
[Bridge]
I am blessed, I am called
I am healed, I am whole
I am saved in Jesus' name
Highly favored, anointed
Filled with Your power
For the glory of Jesus' name
[Repeat]
[Verse 3]
And should this life
Bring suffering
Lord, I will remember
What Calvary has bought for me
Both now and forever
[Chorus Multiple Times]
[Bridge]
Waymaker – Leeland
[Verse 1]
You are here, moving in our midst
I worship You, I worship You
You are here, working in this place
I worship You, I worship You
[Chorus]
You are
Waymaker, miracle worker
Promise keeper, light in the darkness
My God, that is who You are
[Repeat]
[Verse 2]
You are here, touching every heart
I worship You, I worship You
You are here, healing every heart
I worship You, I worship You
[Verse 3]
You are here, turning lives around
I worship You, I worship You
You are here, mending every heart
I worship You, yeah, I worship You, Lord
[Chorus]
And You are
Waymaker, miracle worker
Promise keeper, light in the darkness
My God, that is who You are
[Repeat]
[Bridge]
Even when I don't see it, You're working
Even when I don't feel it, You're working
You never stop, You never stop working
You never stop, You never stop working
[Chorus]